This post was originally published on this site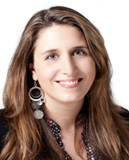 The 2017 VDC Thought Leaders Seminar VDC is a free event that will hosted at the new VDC Training Facilities in Melbourne on Tuesday 10 October 2017 3.30pm – 5pm. We are honoured to present Carolyn Miller, a Creative advertising and Marketing and well known panellist from ABC TV's Gruen as our guest speaker.
Through Putting the Spotlight on VET Carolyn will provide an exciting insight on brand values, and how these need to be lived within VET in order for them to be believed by our students.
Register here
2017 VDC Thought Leaders Seminar – PUTTING VET IN THE SPOTLIGHT with Carolyn Miller | VDC